Change the options available, such as email, withdrawals, placement preferences, autoship order, and your recognition.
i. Place Pref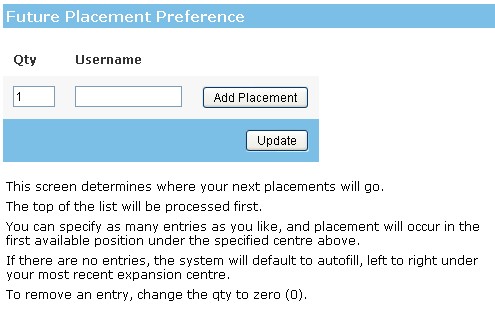 Tell the system where your next signups are to be placed.
ii. Withdrawals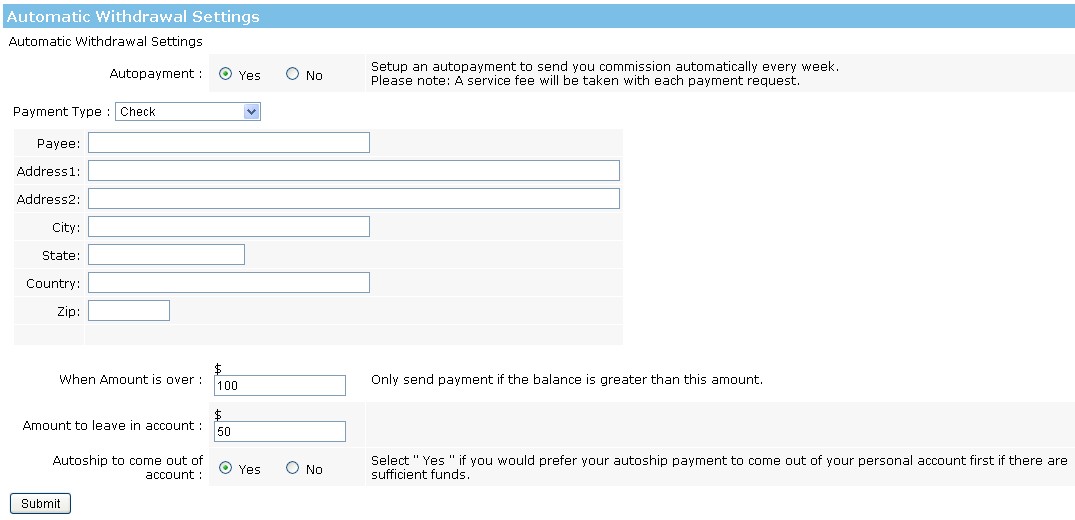 Select how you would like to receive your commissions. The default is set to check.
iii. Website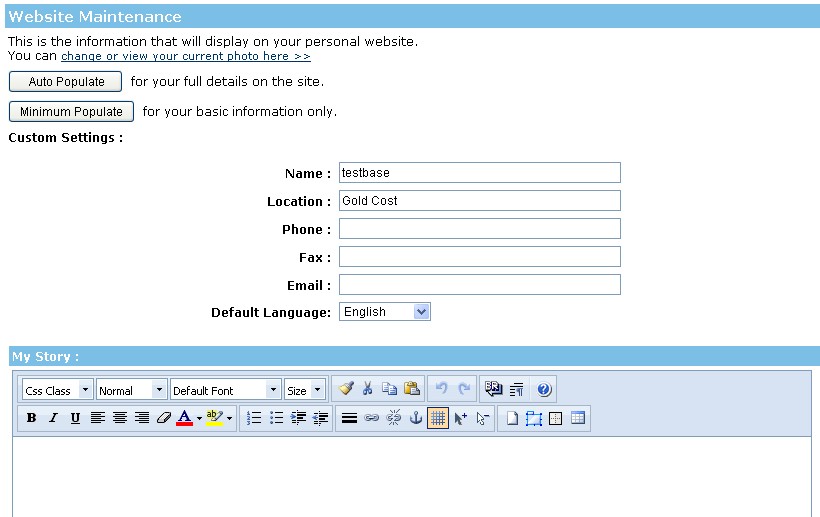 If you would like to read a complete tutorial about this section, Click here.
Modify your "About Me" page of the website, including the ability to upload a picture.
The Hide About Me link option as seen in (fig.1) is used to toggle the About Me link on a members home page.


(fig.1)
By choosing the YES option, this means you want to hide the About Me Link from the members page, as seen in (fig.2)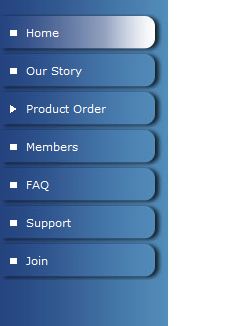 (fig.2)

iv. Autoship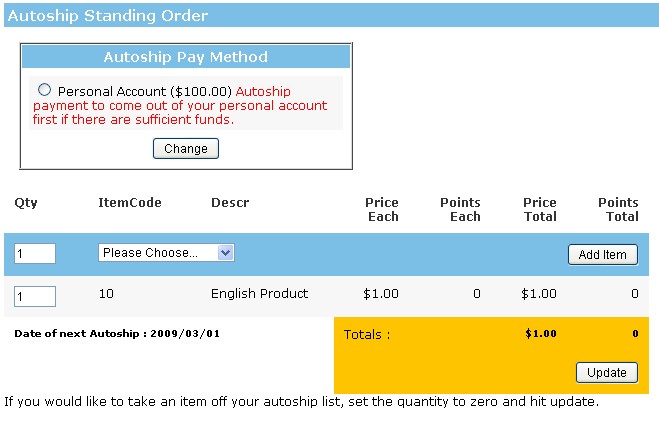 Add or edit your Autoship order.
FAQ:
Q:I would like to stop my membership and the delivery of product from next month. I still have a balance of $29 that i cannot withdraw because it is less than $50. Can you deduct it from my last delivery?
A:No, the system cannot perform this operation.

v. Email Options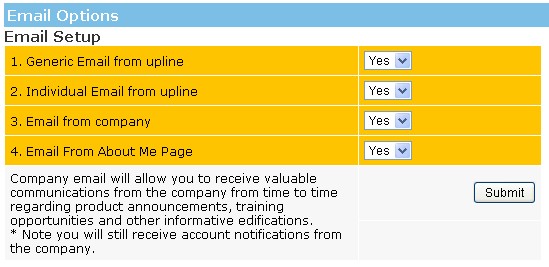 Here you can set your email preferences. Turn on or off the ability for the company or your upline to send you emails.
vi. Recognition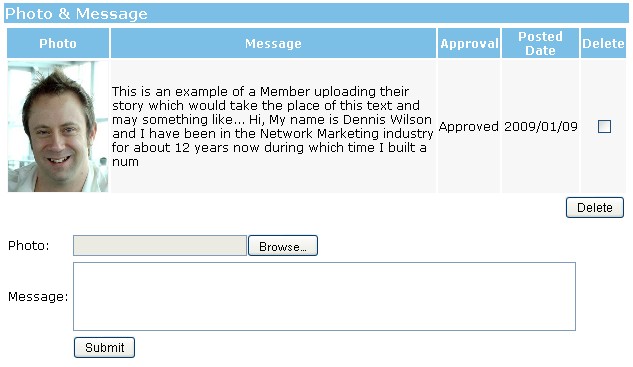 Edit recognition.
vii. Mail
You can send mail internally to other members using this feature. To do so, click the link "Send a new email to a member"(see fig.1)
::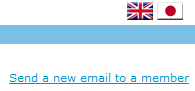 (fig.1)
Specify the distributors handle and the subject of the email. Then you can add your content into the body of the email. Once you have entered the data in and checked the information to be correct. Hit the send mail button. (see fig.2)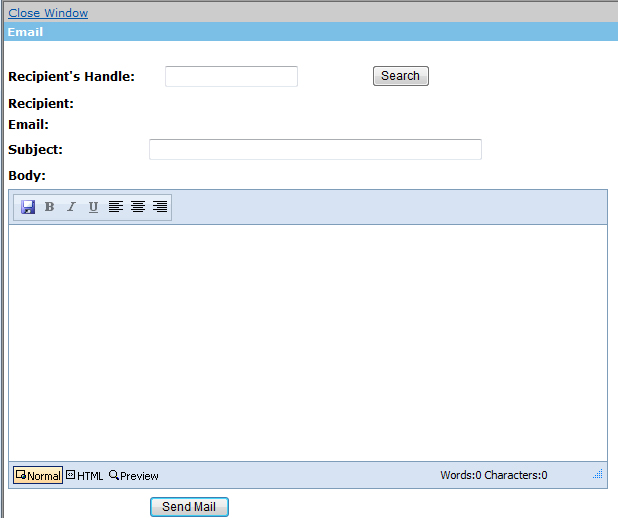 (fig.2)
---