This tutorial will take you through how to add analytic statistics to any of your pages. It is very simple and is a matter of copying and pasting the script code that your analytic service provides you with.
1) Login as admin.
2) Go to Configuration -> Menu/Web Editor.
3) Edit the page you wish to add the analytics to. (see fig.1)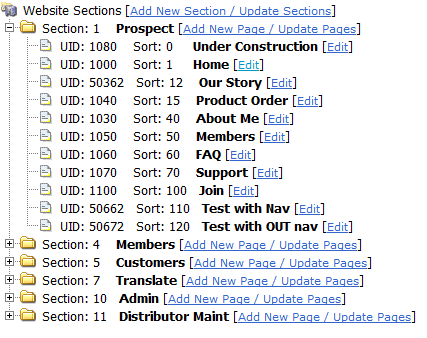 fig.1
4) Scroll down below the html editor to see the additional information boxes.
5) Paste the code that was provided to you by your analytic service into the [Analytics Code] box (see fig.2)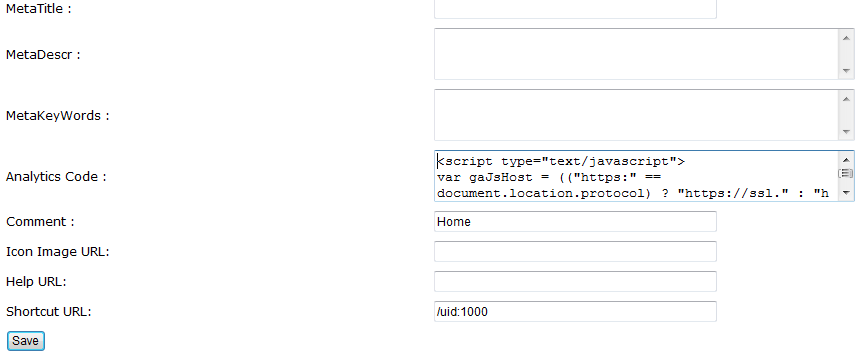 fig.2
6) Hit Save.
---
Back to Tutorials menu

---
Created by clayton. Last Modification: Sunday 13 of March, 2011 18:36:08 PDT by System Administrator.