This is a TUTORIAL on how to add Analytic Statistics to any of your pages.

Go to Configuration > Website Setup > Menu/Web Editor. from the left hand menu or click on the same under Configuration on the home page.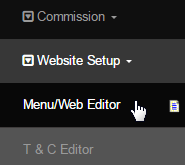 In the website section editor, locate the page you want to edit by expanding the section under which it resides, and by clicking on the [Edit] link next to it.

In the Page Editor, scroll down below the web-editor to see the additional information boxes and enter (paste) the code that was provided to you by your analytic service into the Analytics Code text-box provided. Expand the box (by holding and dragging the mouse) for a larger view.

Once done editing the page, click on the Save button in the Publishing section at the top right corner of the page to commit to the changes.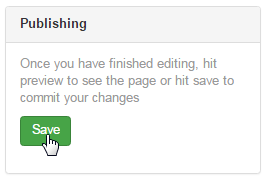 ---